Private Yoga Sessions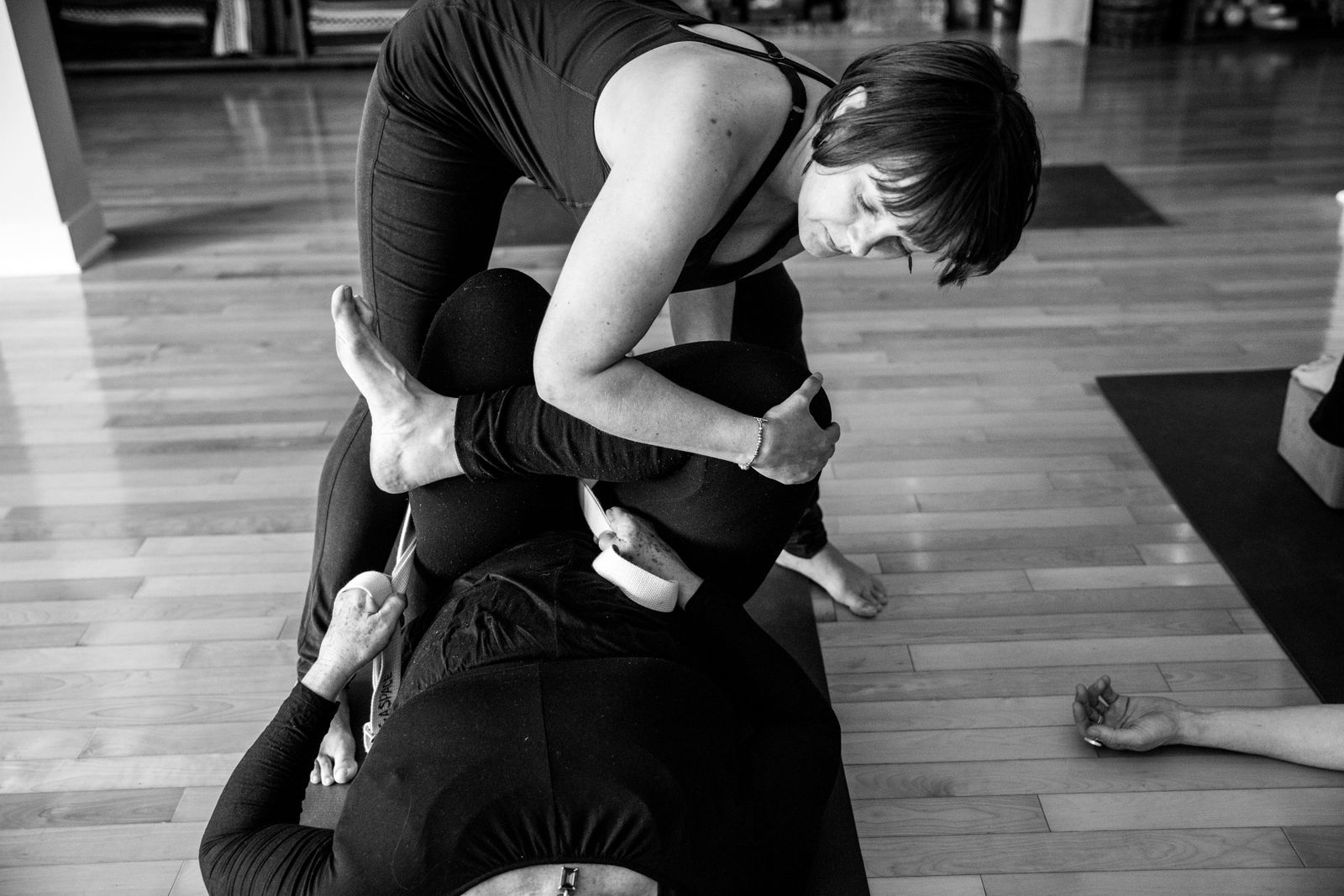 Private yoga classes let you experience the practice on a personal level and enhance your learning and personal progress.
Do you have a specific health concern that makes you think twice about going to a group yoga class?
Are you getting over an injury and would like personal attention to ease you back into improved mobility?
Do you want further clarification on your alignment and technique in your yoga practice?
Need more guidance on how to incorporate your array of yoga props into your pratice?
Online or In Person
I'm fully vaccinated against COVID-19 and am available for in person private classes in your home or mine in Toronto if you're also fully vaccinated.
Online sessions are available over Zoom.
If you cancel our session with less than 24 hours notice there is no make-up for that missed session.
All fees are subject to HST. All fees are non-refundable.
Buy ten private sessions at once and save!
30 and 60 minute options available
Sessions take place online or in person at my home in Toronto
60 minutes: 1 class - $95 or 10 classes - $890
30 minutes: 1 class - $75 or 10 classes - $675
The prices above are subject to 13% HST (added in the prices below)
60 minutes in person in your home*
1 class - $125
10 classes - $1150 (saves $100)
The prices above are subject to 13% HST (added in the prices below)
*valid only if you live in Toronto between Hwy 401 and Lakeshore Blvd. and Hwy 427 and Avenue Rd. / St.George St.